GUESS WHAT ? ... MADE-IN-CHINA.COM WAS IN LAS VEGAS!!!
Duration:
Aug 23 - 25, 2022
We couldn't have missed the most popular pet Industry's Largest Trade Event in North America.

SuperZoo has been named one of Trade Show Executive (TSE) magazine's Fastest Growing 50 and to TSE's
Gold 100 and Trade Show News Network's (TSNN) 25 Fastest-Growing Trade Shows. It sets the industry
standard for showcasing the latest pet product innovations and emerging industry trends.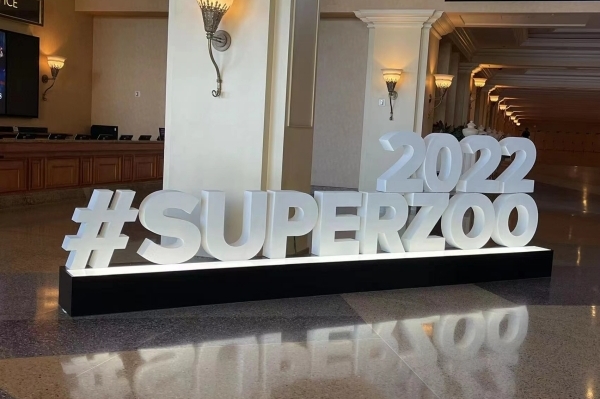 SuperZoo is the most-attended pet industry trade show in North America, established by World Pet Association
in 1950 as an annual gathering place for the entire industry to connect, learn and do business. Ever since,
the show has continued to grow and it now boasts more buyers and education hours than any other industry
event on the continent. With its rich education offerings, easy-to-shop show floor and energizing, fun-filled
atmosphere, SuperZoo has earned its reputation as North America's premier pet retail event and the industry's
most productive and vibrant trade show of the year.

Globally, the pet care market has grown to $261 billion in 2022; up from $245 billion in 2021. An estimated
6.1% compounded annual growth rate (CAGR), will catapult that figure to $350 billion by 2027. With pet
ownership rates continuing to rise, the target market certainly will expand and this will definitely allow new
penetration.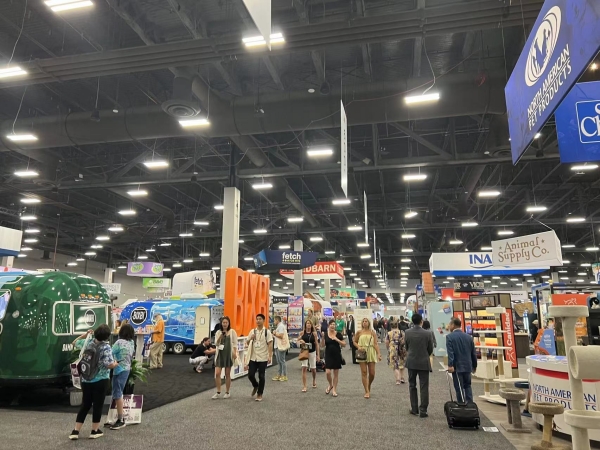 From August 23rd to 25th this year, Superzoo was successfully held at the Mandela Bay Convention Center
in Las Vegas, USA, with a total of 1028 exhibitors.

This Exhibition though us a lot about the pet industry and USA market as we got the chance to interview
visitors who were mostly retailers and consumers. We know much better about their expectations and we will
share those with our suppliers in order to help them better satisfy buyers.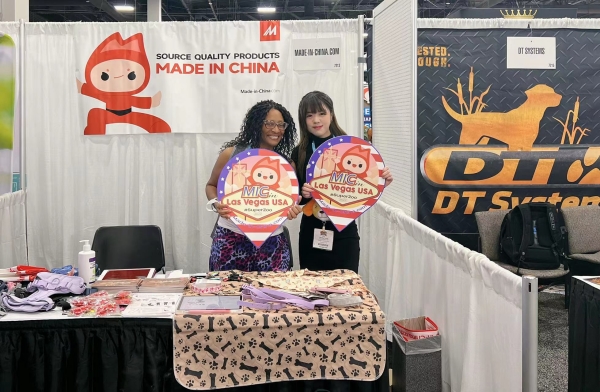 PVC and waterproof products are the most:
During our participation to this prestigious and popular exhibition, we have exposed several products (samples)
suppliers, such as pet mats, various types of leashes, pet harnesses and lifts, pet beds, etc., and received questions
from many buyers on site. Inquiries. Visitors were curious and interested even though after interviewing them
we found out that PVC and waterproof products are the most popular and preferred locally.

FDA (Food and Drug Administration):
For products such as cat litter, cat food, and canned cat food this certificate is very important. Local people
attach great importance to quality and when it comes to their pets they are extremely careful but it is not the
only reason. For suppliers or retailer is also important to avoid breaking the law and regulations, smoother
logistics and better customer satisfaction.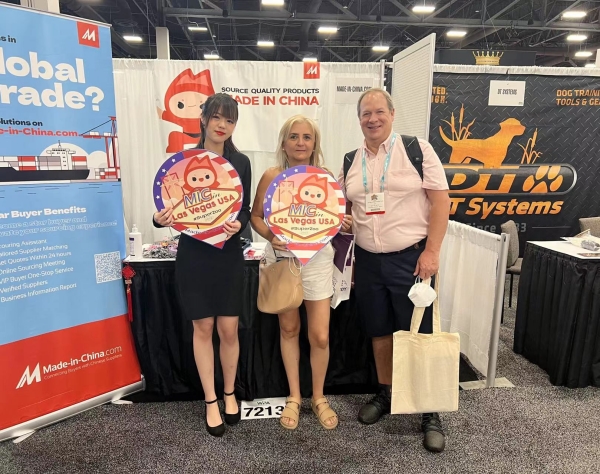 According to the visitors interviewed on site, due to the covid-19, shipping time is longer than it used to be.
So, some products can be locally out of stock for a long period. There is a shortage on labor and material,
so it is hard for business owners to find suppliers which explain the fact that visitors were more interested in
our platform than the displayed products/samples. Local people are very use to the e-commerce business model.
They use similar platforms (like petco for pet products), and are very familiar with Made-in-China.com.

What works better...
Efficiency in delivery, professional emails at first contact then phone calls at following, social media (especially
Facebook, Tiktok and Instagram) promotion, and constant improvement in English language but also better
understanding of buyer habits/market are some keys for suppliers to attract and retain buyers.

With the reopening of borders and the normal return to activities in several countries already, Made-in-China.com
intends to participate in much more exhibitions around the world during the upcoming months.