AAPEX SHOW 2019
Duration:
Nov 05 - 07, 2019
Come with Made-in-China.Com and explore the World's Largest Automotive Aftermarket Products Exhibition——APPEX!
Founded in 1969, AAPEX is now the largest automotive aftermarket products exhibition in the world. The expo, held once a year in Las Vegas international convention and exhibition center, is renowned in the automobile parts industry for gathering auto parts users and after-sales service providers from North America, South America, Europe and the Middle East.

In recent years, there have been trade conflicts, but Chinese suppliers still want to attend AAPEX.

Here are some reasons: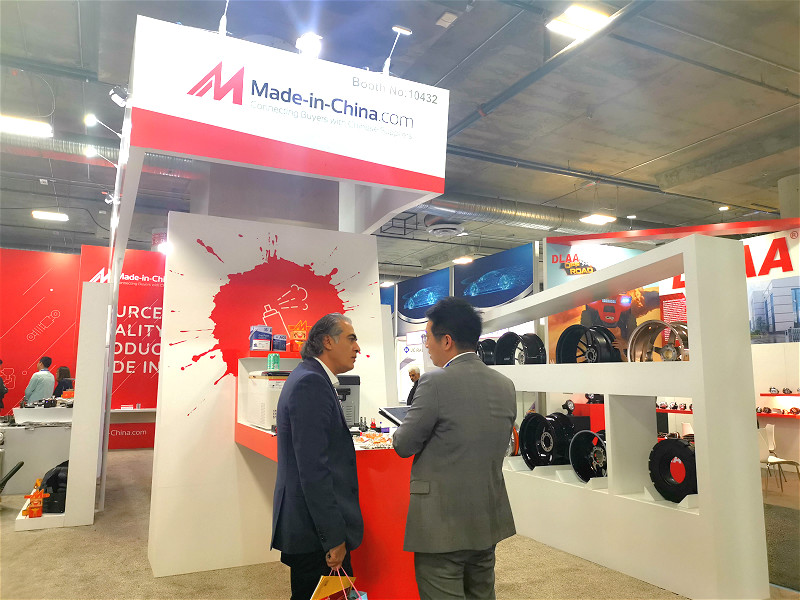 First, the local labor cost keeps rising in North America, while the quality of imported auto parts becomes better. In addition, the production lines of many auto parts companies in North America has been transferred to Asian-Pacific region, causing a rising demand for overseas auto parts.



Second,

America is the main strength for vehicle manufacturing industry in North America. The auto parts industry contains many aspects including the purchase and service of vehicle products, the sales of auto parts, accessories, automobile beauty, replacement, vehicle repair tools and equipment. Every year, the United States imports a large number of auto parts from China, making it a big market for Chinese suppliers.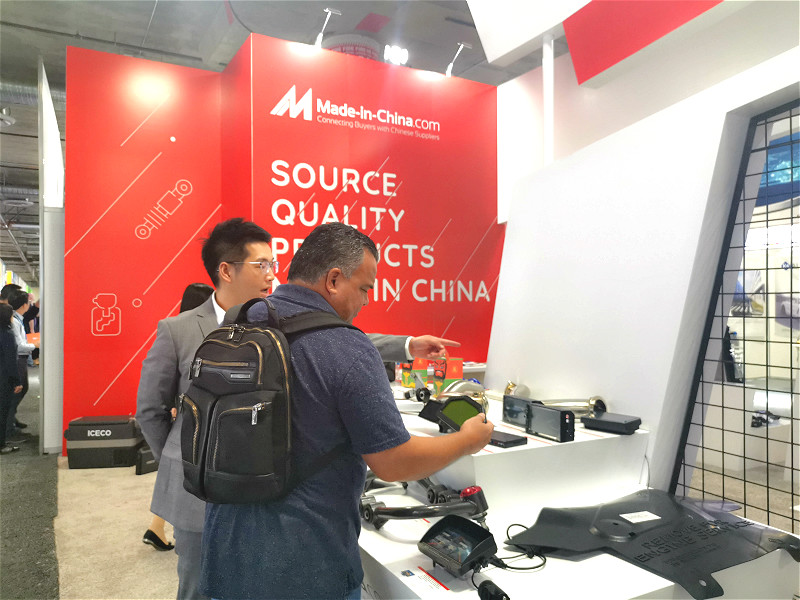 Feedback from buyers
Aubry, a buyer from Carolina, has been cooperating with Chinese suppliers for 3 to 5 years and mainly purchasing truck parts and car taillights from Guangzhou and Wenzhou.

"Long-term partners could improve the efficiency of producing, shorten the delivery time, leave more bargaining space, and even share the increasing tax, while partners of smaller scale often cut deals due to the increasing cost and tariffs," said Aubry.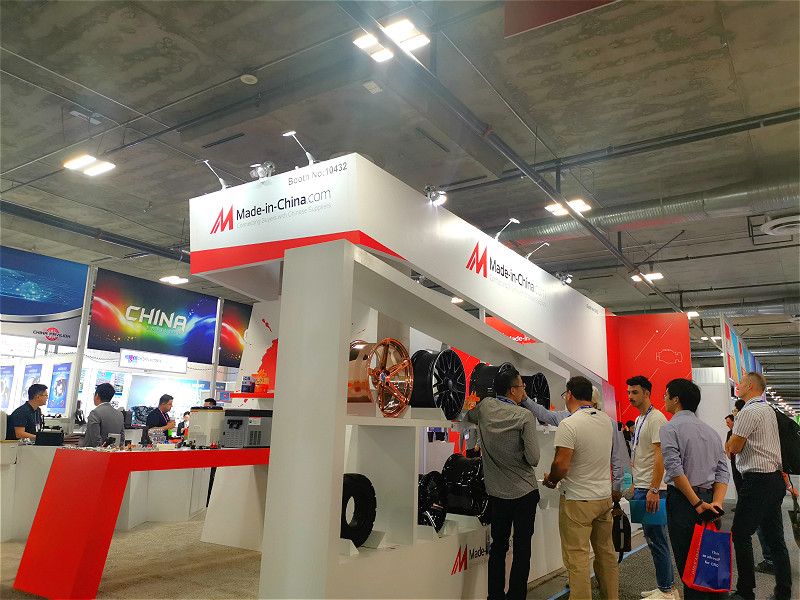 Another buyer from California wanted to buy car condenser, radiator and carbon fiber wheel hub.

"As a buyer, it is difficult to accept the price higher than before, so it is inevitable to ask for a lower price or even to give up the Chinese market and choose other regions."

The buyer said, "But I find that the exhibitors who sell car wheel hubs and radiators are mainly Chinese, it seems I don't have many choices if I don't want to cooperate with Chinese."

There are still worries on the cooperation with Chinese suppliers for the buyers. Some British buyers told Made-in-China.com that their demands are large and special with a maximum annual purchase reaching 250,000 sets, and they need customized production. This requires Chinese factory to build a specific line of production for them, which also means it's difficult to find a suitable supplier because the cost is higher, the producing time is longer, and the quality may not meet the requirements.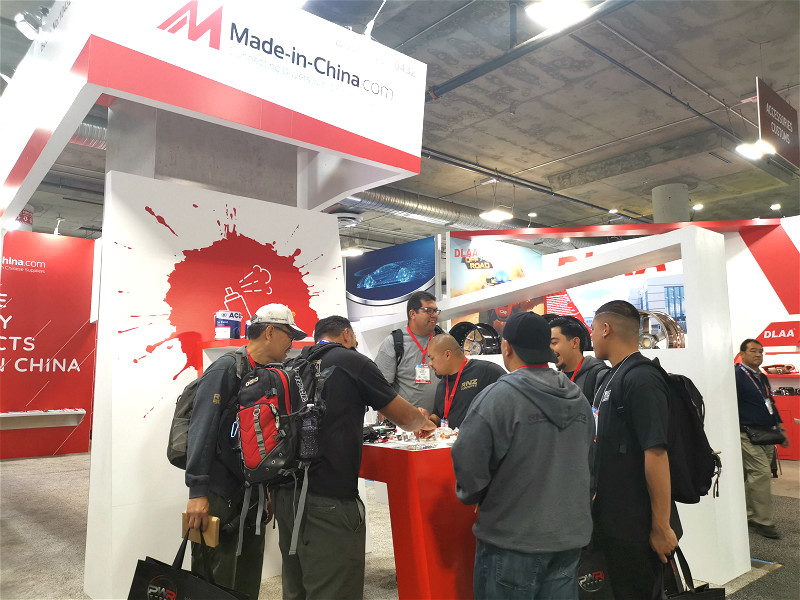 Feedback from Made-in-China.com

This year, Made-in-China.com showed up in Hall G with a 72m2 special booth and 130 samples from 56 senior members. Comparing with last year, there was a decrease of visitors. And the buyers mainly came from the US, Canada, Honduras, Mexico, Venezuela, India, Philippines, Brazil, Saudi Arabia, Dubai, and El Salvador. The collection tank, expansion tank, coolant expansion box, car battery, condenser, aluminum car radiator, car bumper, truck parts cylinder head, car wheel hub were the hot products on APPEX.

Made-in-China.com also visited some Chinese suppliers including a manager from Wenzhou who said that trade conflicts have definitely affected overseas orders, but they are willing to share the pressure.

On the exhibition, buyers paid more attention to customized products and MOQ, especially the auto parts with good quality and high price. On the booth of Made-in-China.com, a buyer from South America brought a design drawing, seeking for a supplier who can produce a specific auto part. Through the online matching function and business card exchange function, the buyer successfully found the supplier and expressed his gratitude to Made-in-China.com.

"Your services are excellent and the platform is the best one I've ever used. Thank you!" Said the buyer.

With the goal of connecting global buyers with Chinese suppliers, Made-in-China.com will do better on the next AAPEX.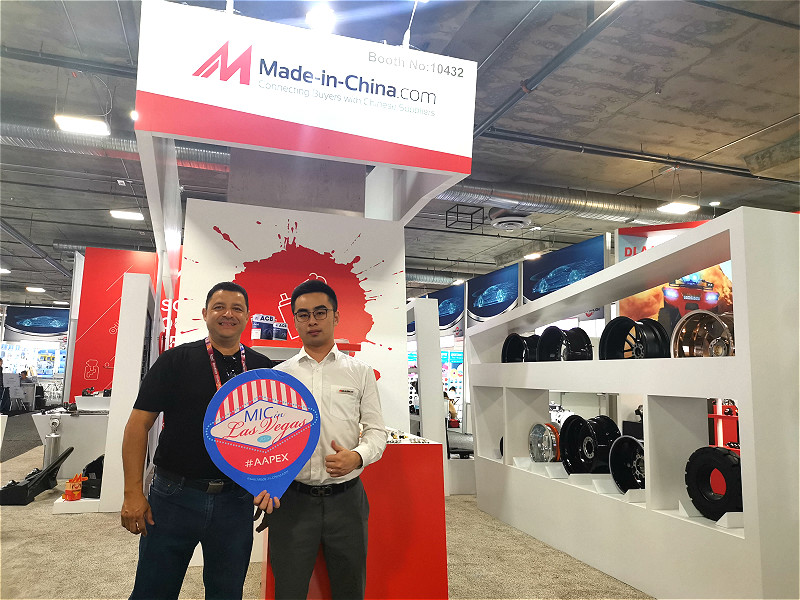 See you next year!