CBME 2020
Duration:
Oct 10 - 12, 2020
Organized by Informa Markets and connecting with 3000 global brands and 110000+ visitors, CBME 2020, world's leading expo in child, baby and maternity industry, was held in NECC(Shanghai, China), during Oct 10 - 12, 2020.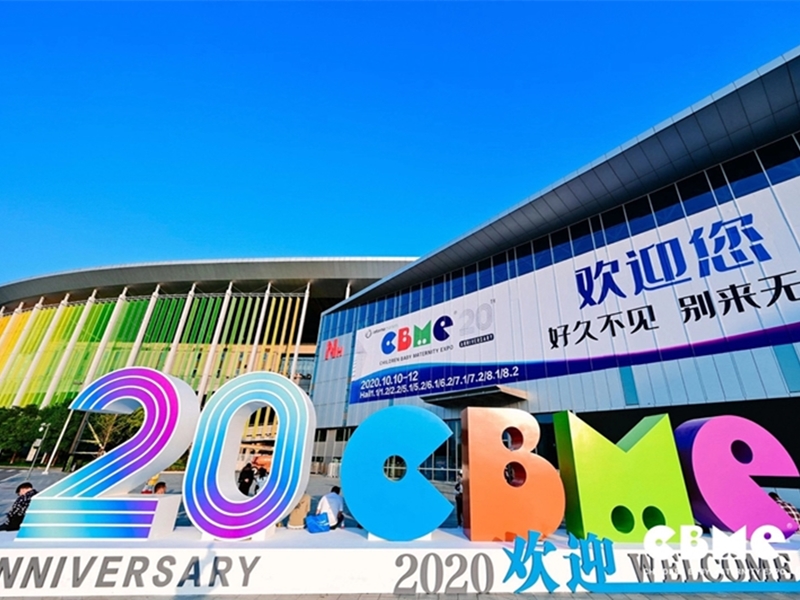 As a landmark platform for China's child, baby and maternity industry, CBME 2020 was themed with "Cohesion·Symbiotic Future", which attracted over 3000 brands, exhibitors, ecological chain partners of retailers, agents, and online buyers across the country. Also, there were international exhibitors from UK, Korea, Japan, Australia and North America, like Disney, Baby care, Dr. Browns.

The focus of CBME changes from the "baby economy" to the "new family economy", and its products cover all aspects of maternity and infant families. Along with this development, CBME launched five special exhibition sections, which are "natural products", "music and educational experience section", "pan-maternal and child service franchise section", "outdoor riding and amusement section", and "study table and boutique home furnishing section". CBME was held both online and offline as online exhibitions gain more and more attention because of the pandemic. Its online platform is mainly about applets and live broadcasts.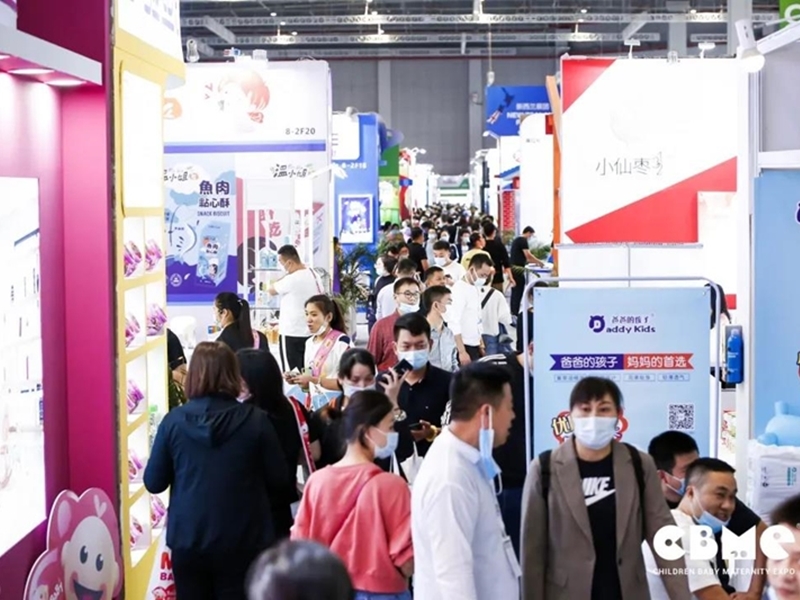 Nielsen provided the data analysis and consumer behavior analysis support for CBME, bringing new valuable market information to brands, and boosting their product innovation and company strategy adjustment.
Since the outbreak of the epidemic, the consumption habits of consumers have changed a lot. This year, the development of online expo has been further improved. From January to May this year, the proportion of Maternity and Baby Care FMCG on e-commerce channels increased from 27% to 32%. Many stores received good sales thanks to online and offline integration.
Of course, Made-in-China.com wouldn't miss such a grand event. This year, Made-in-China.com exhibited in Hall 7.2 themed with Maternity and Baby Care products, bringing introduction of platform services for exhibitors.
For retailers, attending expos helps them gain information about products innovation and marketing. The following information may interest you:
A Sales Manager from Shandong said "The epidemic makes us realize that this year is a very critical year for adjusting our strategy. Only by making strategic adjustments in channels, markets, product selection, promotion and innovation, can we gain a firm foothold in the market".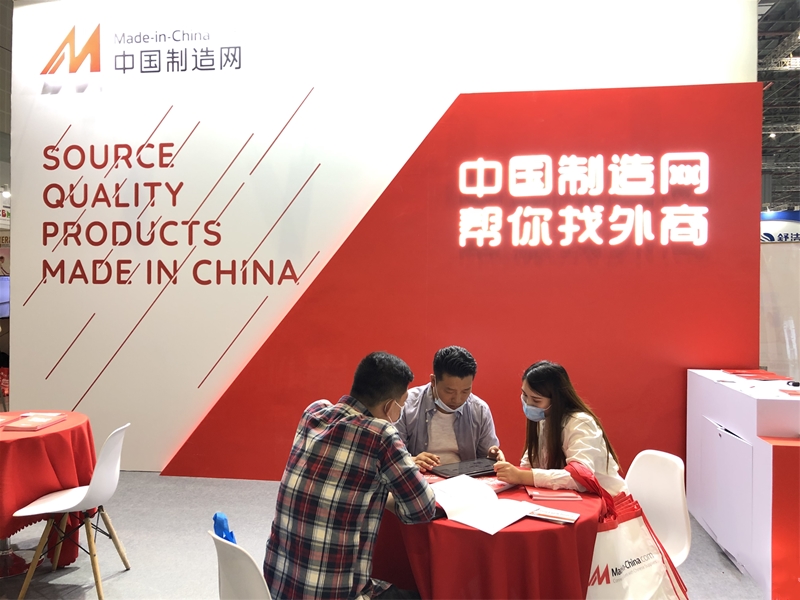 "We hope to meet more new friends from platforms", Mr. Xu said. Xu runs a company selling diapers and wet wipes to both Chinese buyers and international buyers." we have many buyers from U.S. and often attended expo before, but now we try e-commerce platform to explore other markets, providing our good products for buyers"
"We have to catch market trends in this competitive market" said Mr. Liu, manager of Wuhan New Material Technology Co., Ltd... There are many similar companies making diapers and breast pump. It is important to find the difference between us and these companies, differentiated marketing is increasingly well-received among young mothers, who likes high-tech and special products.
"During this show, we met many friends, and learned a lot from our partners. We exchanged industry news and buyer feedback, and we shared market information, product innovation and market innovation, which all inspired me a lot. Now we tend to use B2B platform to explore more buyers." said Mr. Wu. Senior sales manager of Shandong baby care Technology Co., Ltd...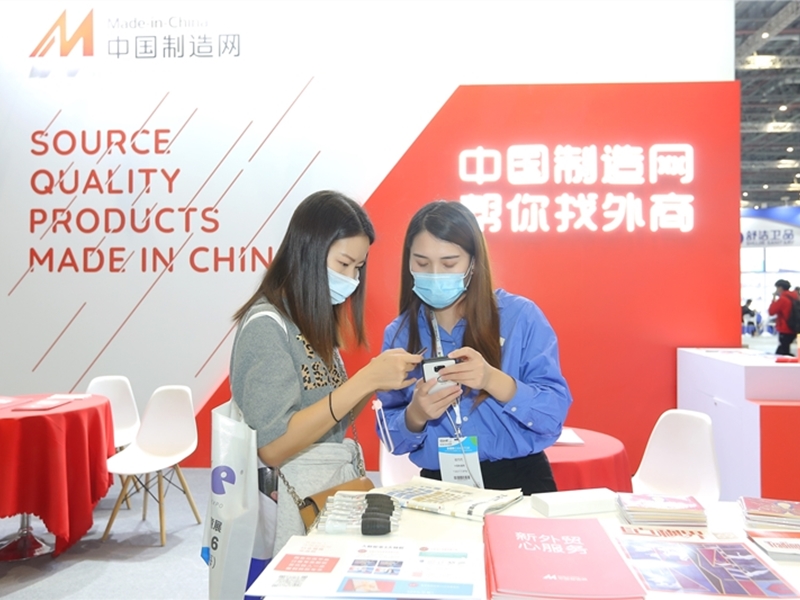 The fair lasts for 3 days. Made-in-China.com shared recent data about online buyers, which has been asked a lot by suppliers.
Made-in-China.com devotes to building a bridge between international buyers and suppliers through providing one-stop trade solutions.
Live show helps you meet new suppliers!
Same tune, Shared view with Canton Fair will start on October 15, 2020 and end on October 24, 2020. Made-in-China.com introduced many convenient communication tools and functions such as live show, 3D virtual venue, 360 panorama display, and short video.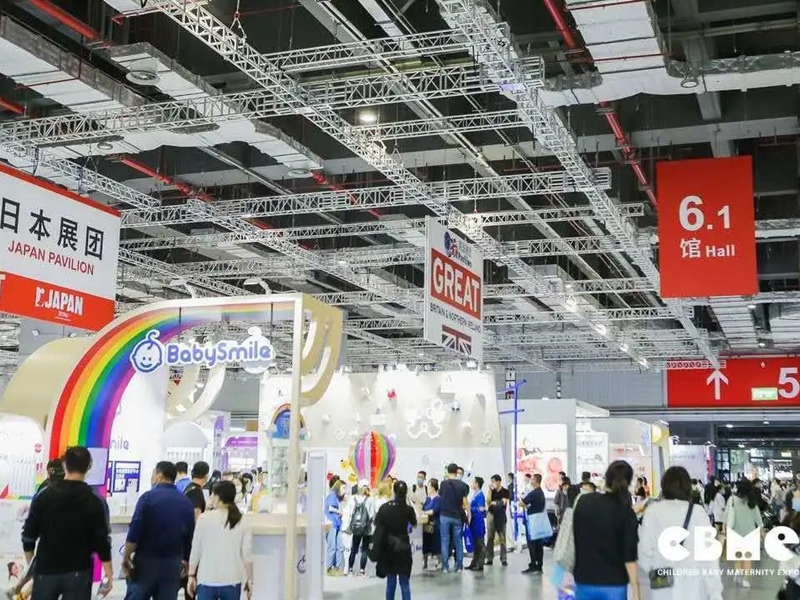 With live shows, buyers will easily get the real situation of the factory, office, and product details.
Register now and have a nice experience!

https://expo.made-in-china.com/register/2020-Canton-Fair?uim_source=mic&uim_medium=home_background&uim_campaign=yun_cantonfair