How to Attend Overseas Exhibitions during the Pandemic?
Duration:
Jun 17, 2021 - Nov 17, 2023
Plenty of overseas exhibitions have been canceled or postponed since the outbreak of Covid-19. When can we attend exhibitions abroad again? As a professional exhibitor, I am very concerned about this and have been following the situation of the global exhibition industry.
The good news is, restrictions are gradually lifted in many countries in the middle of 2021. Trade fairs in countries like South Korea, Japan, Arabia has recovered recently. Made-in-China.com got the chance to attend two top exhibitions in security and machinery in Korea last month - Secon2021 and BUTECH2021. Here is the latest news from the exhibitions.
How did we attend the exhibition?
The epidemic continues to affect the industry.
In Secon, the number of exhibitors reduced from 524 to 279, while in BUTECH, it reduced from 350 to 256. Among those who attended, more than 90% are Korean enterprises and the local branches of international corporations.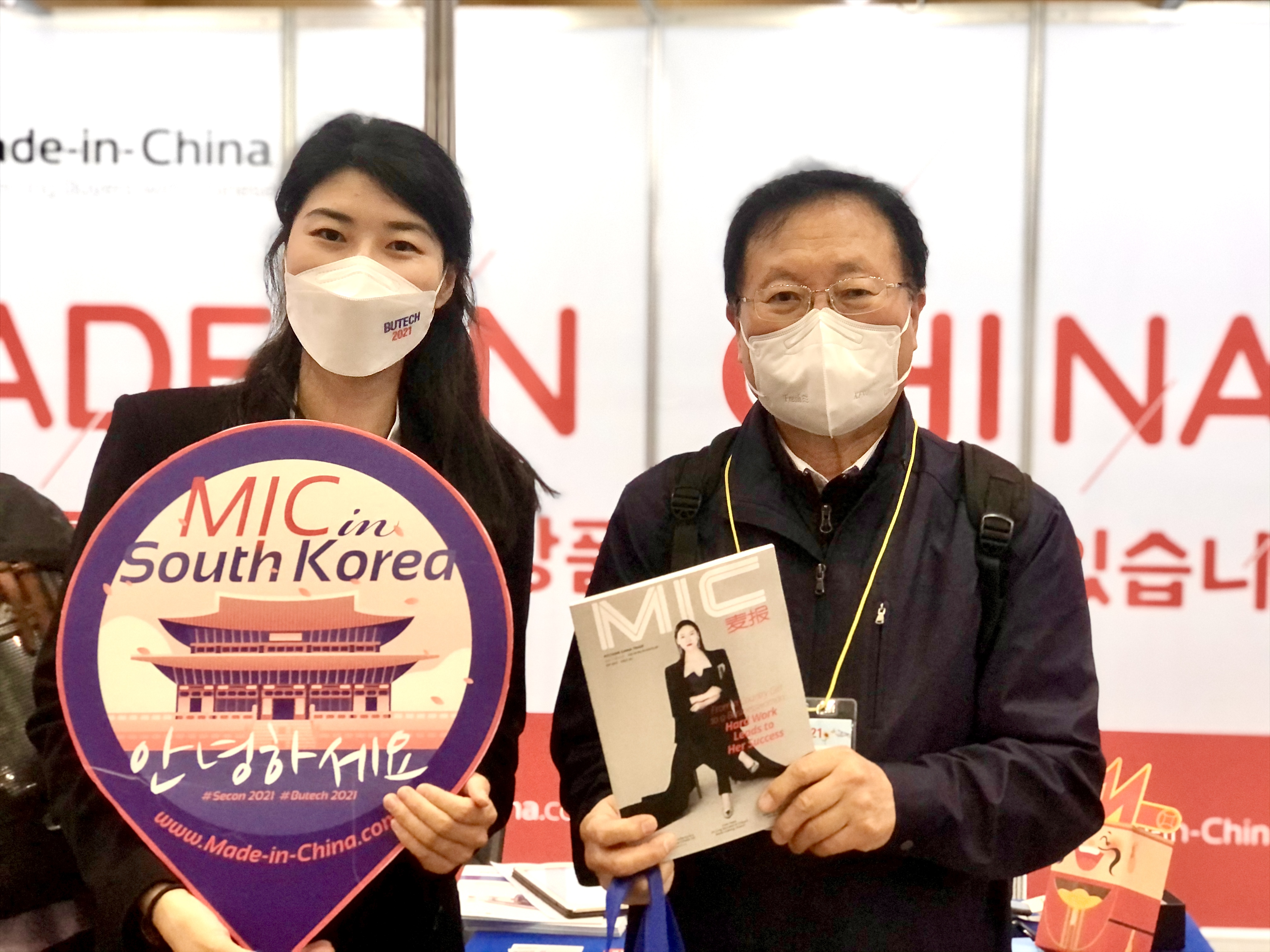 Considering efficiency and cost, a local partner represented us to participate in the exhibition. We chose a 3*3 standard booth which is easier to arrange. However, even though it is the simplest booth, the shipment of printed material still haunted us. Fortunately, everything goes well.
Many organizers provide booth decoration service, which can be a good compromise.
Security and machinery industry in South Korea
Through the joint feedback at the two exhibitions, it can be found that the surging shipping cost is still the biggest problem that plagues both buyers and suppliers. The difficulty of customs clearance in South Korea has increased too.
For the past year, the development of new technologies in the machinery industry is relatively slow. On the one hand, exhibition – one of the most important channels for demonstrating new products and technologies - has been shut down for a long time. On the other hand, its independent R&D capacities are still low. Therefore, it can be seen that South Korean buyers are more interested in products with new technologies.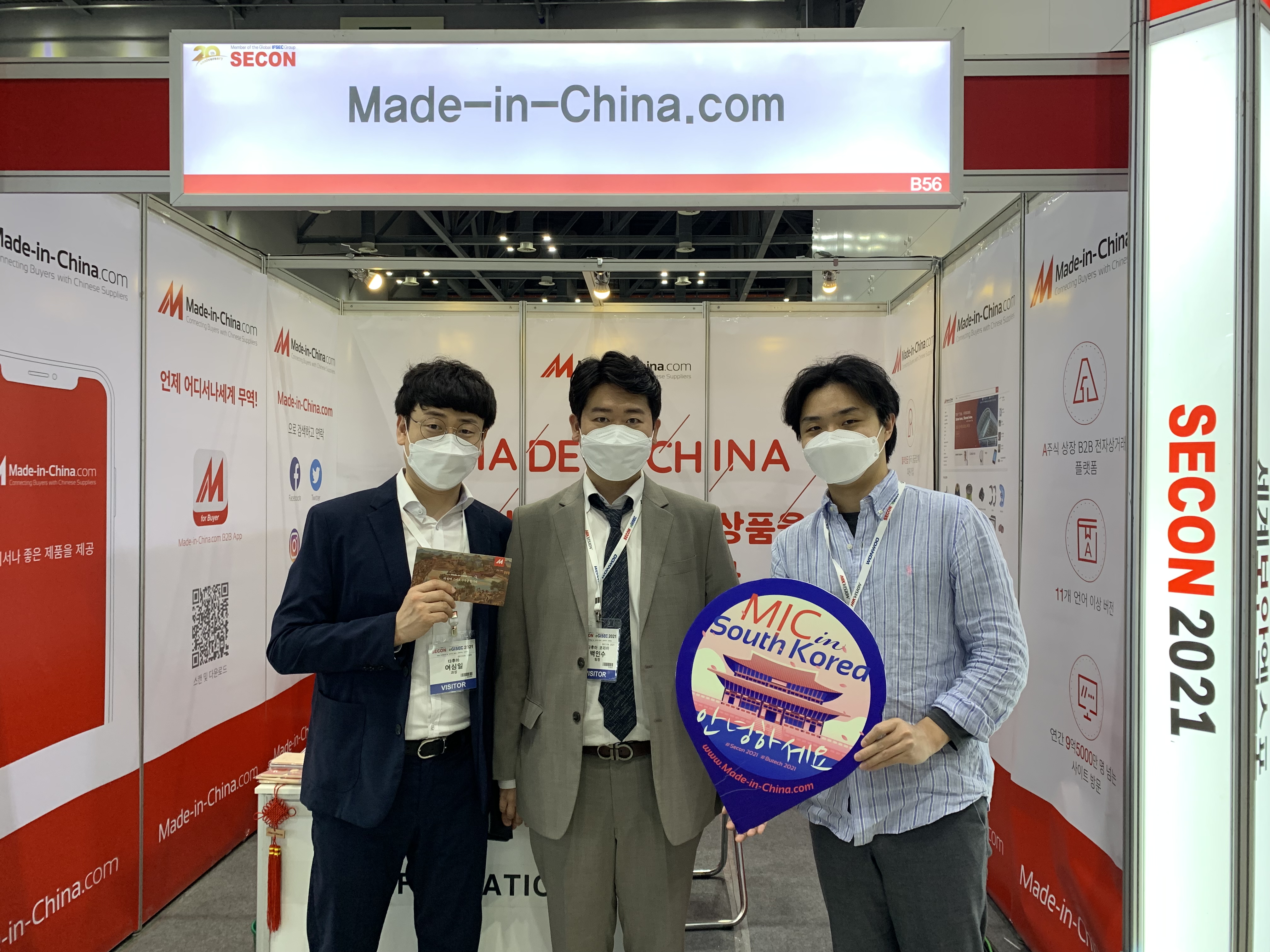 The epidemic prevention products have been very popular around the world and the security industry is not excluded. In Secon2021, we saw that many buyers showed their interest in walk-through temperature measuring doors.
In addition, many told us that since it is difficult to have a field trip and look for new suppliers, it is vital to maintain a stable relationship with existing ones.
South Korean buyers
China remains South Korea's largest trading partner, import source, and export destination. As a country with developed communication technology, e-commerce penetration in South Korea is fairly high. Most of the buyers we received at our booth had experience in sourcing products or had searched products through platforms.
We noticed that local buyers are not very receptive to English, especially when it comes to product terminology. Most of them prefer viewing websites in Korean. They were glad to know that Made-in-China.com does not only have 11 languages, but also implements translation function in chats which can make communication easier for them.
Next stop, we will show up in Dubai, attending Arab Health 2021. With no fear of the pandemic, I am ready to reach buyers online and offline in multiple ways.