MEE 2020
Duration:
Mar 03 - 05, 2020
Location:
United Arab Emirates
This article only tells a part of the story. Corona virus stops us from meeting you and telling you more on site, but we want to know more about you, and also show you a better us. Fill out this short survey, and let's prepare for our next meeting!
Here comes the survey https://forms.gle/22my6UpFZzySNvLn7


The 45th Middle East Energy (MEE 2020), the world's largest international exhibition of the power and energy industry, successfully concluded at the Dubai World Trade Center on March 5.

During the three-day event, nearly 1,200 companies and well-known brands from over 70 countries participated, including Siemens, Eaton, Generation, Cummins, Marelli Motori. The exhibition mainly covers the application of power generation equipment, power transmission and distribution, energy consumption management and digital conversion technology in the field of renewable energy.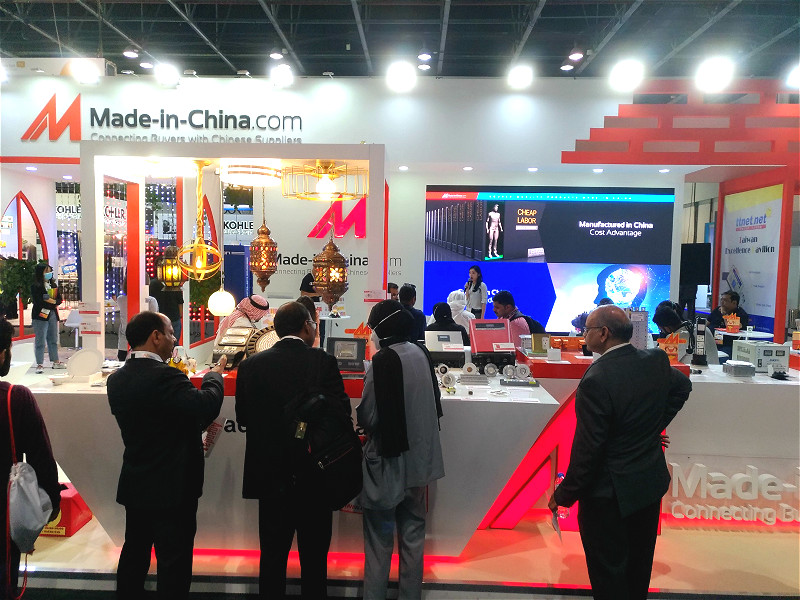 In recent years, the Middle East countries' energy demand and power demand have been increasing, new power generation has also increased. The governments in the Middle East have rolled out support policies for the power industry, and increased investment in funds to help infrastructure construction and development. Also, China 's "Belt and Road" initiative has further deepened the ties between China and Afghanistan.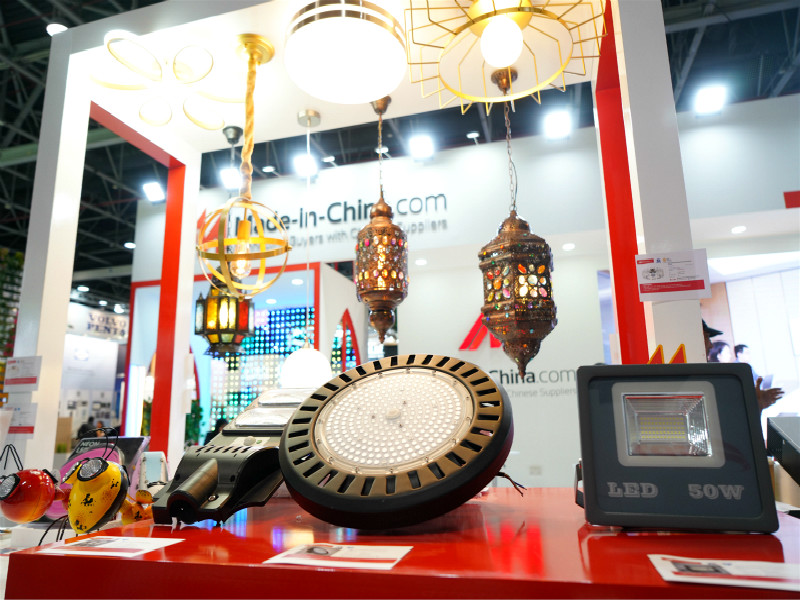 Organizers of MEE 2020 paid close attention to coronavirus outbreak. They followed the safety recommendations of World Health Organization, and took effective sterilizing measures in the exhibition hall to control the pandemic. Exhibitors on site also wore masks to protect themselves. Of course, this year's show has been affected by the epidemic. Many buyers have abandoned this itinerary, and many exhibitors have cancelled flights due to aviation control, resulting in a reduction in the number of people on site.

This year, Made-in-China.com showed up in Hall S2.C19 with a 120 m2 special booth and 79 samples from 25 senior members. The booth is the largest one that Made-in-China.com has ever had on exhibitions. Made-in-China.com brought 3 diamond members to the site. The biggest highlight is that Made-in-China.com divided the 79 samples into three main display areas, that is, electricity, lighting and energy.

The division allows buyers to easily find what they need. At the same time, the color module in each sample area is presented with a "Red + White" overlay, and each sample is displayed in different ways to match their own features. All these make the booth of Made-in-China.com so unique that buyers on site said that during the 3 days,they couldn't remember other booth, but Made-in-China.com's!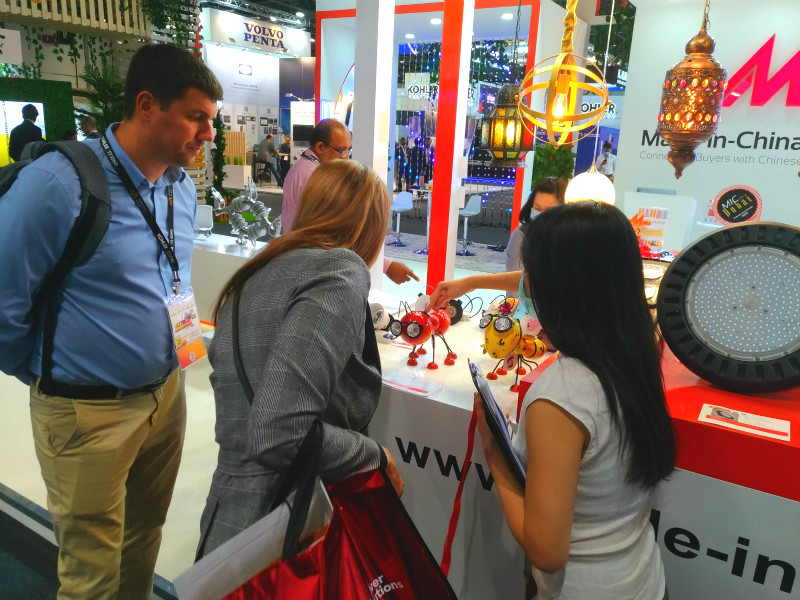 Made-in-China.com invited friends around the world to offline exhibition, and let them submit their requirements in advance so they could come and see the samples they want on site.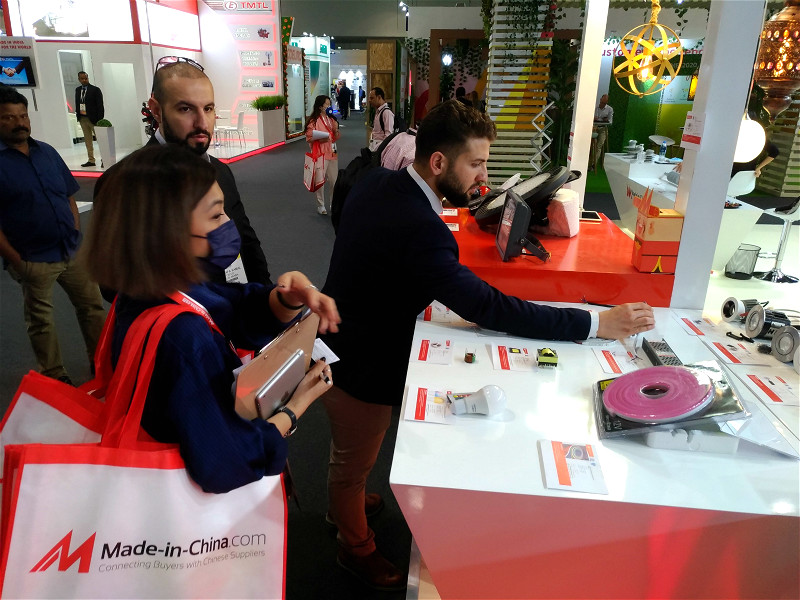 Made-in-China.com organized colorful activities to enhance understanding between buyers and Made-in-China.com, share the latest industry information and display popular products.Buyers on site could enjoy benefits of star buyers, get exquisite souvenirs, try their luck in our lucky draw, win free samples and enjoy free soft drinks and snacks.

Luckily, Made-in-China.com also meet many new friends from the Middle East, Africa, Pakistan, and Europe who had never cooperated with Chinese suppliers. Through asking some questions about the Star Buyer benefits, and Chinese factory verification, they started their first step of cooperation with Chinese suppliers.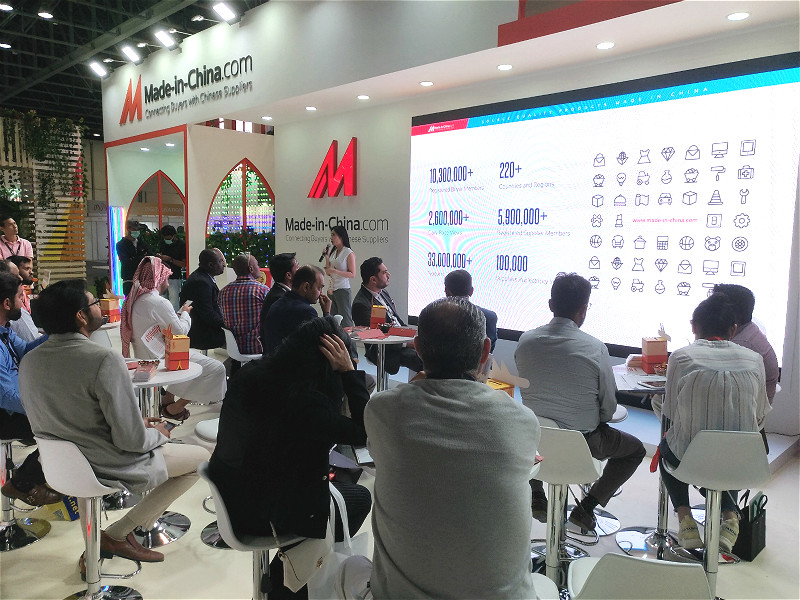 Buyers came to the show mainly for meeting old friends and finding potential partners. Some of them focus on solar panel, led street light, LED flood light, breakers, and industry solutions and technology.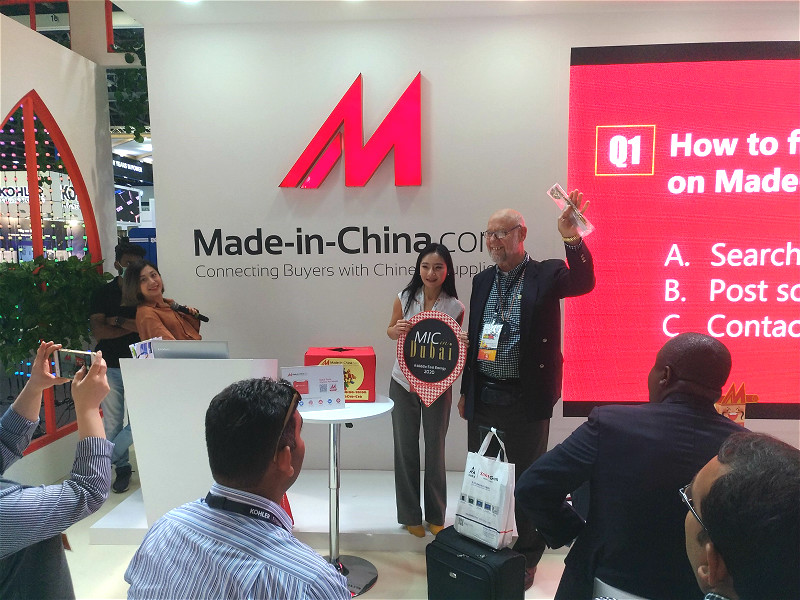 Many buyers from Dubai came to purchase solar panel with independent battery and the automatic cleaning machine for solar panel. The maintenance cost is high because, in desert, the solar panels are always covered by sand, and if there is no rain in the Middle East for 10 consecutive days, the solar panel needs to be manually cleaned and that can be expensive. Buyers from the UAE mainly came to purchase power and solar products. They gave many feedbacks to Chinese suppliers about delivery time, sample testing, quality, and after-service.
This year, Made-in-China.com came to MEE 2020 together with three quality Chinese suppliers who have outstanding qualification and original products.

Dongguan Minleon Electronics & Tech Co., Ltd. brought neon strip light and RGB Ball light that are used to decorate the outdoor or indoor area. These products are quite flexible and have excellent performance on waterproof, and the colors can be customized.
Amy, sales manager of Minleon, told us that she received around 30 buyers during the 3 days, most of whom came from India, Egypt and Emirate, and 16% showed willing to cooperate. Two buyers bought the samples on site.

Jiangsu Jinsanli Power Equipment Industrial Co., Ltd was located in Nanjing and specialized in insulators. According to the research we did before, more than 90% of materials in the market of Dubai are ceramic or composite, but Jinsanli's products are totally different. It's the company's first time to enter Middle-east market. Comparing to other markets, the basic requirements in Middle-east market is high. Manager Yan of Jinsanli said that their target clients are trade companies with large demand. "Buyers on MEE are very professional because they knew exactly how products work the minute they saw them. "Said Yan.

Shandong Seaman Electronic Technology Co., Ltd was established in 2011. The company set up an LED optical laboratory in 2017 and now owns 13 utility model patents, 3 soft patents, and 2 appearance patents. Manager Yang told us that they are quite satisfied with the effect of MEE 2020.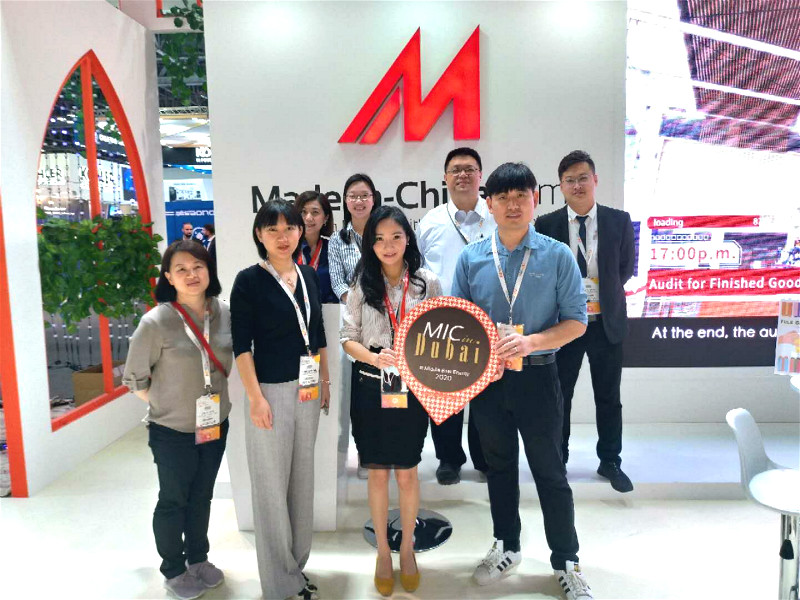 These are what Made-in-China.com brought and gained in MEE 2020.
Looking forward to meeting you again!
Come to Smart Expo, and explore an exciting new way to visit shows:https://expo.made-in-china.com/