WETEX 2019
Duration:
Oct 21 - 23, 2019
Location:
United Arab Emirates
Looking for water treatment solution? Go and check WETEX 2019!
WETEX is not only the largest water treatment technology and environmental protection product exhibition in the Middle East, but also one of the top three water treatment exhibitions in the world.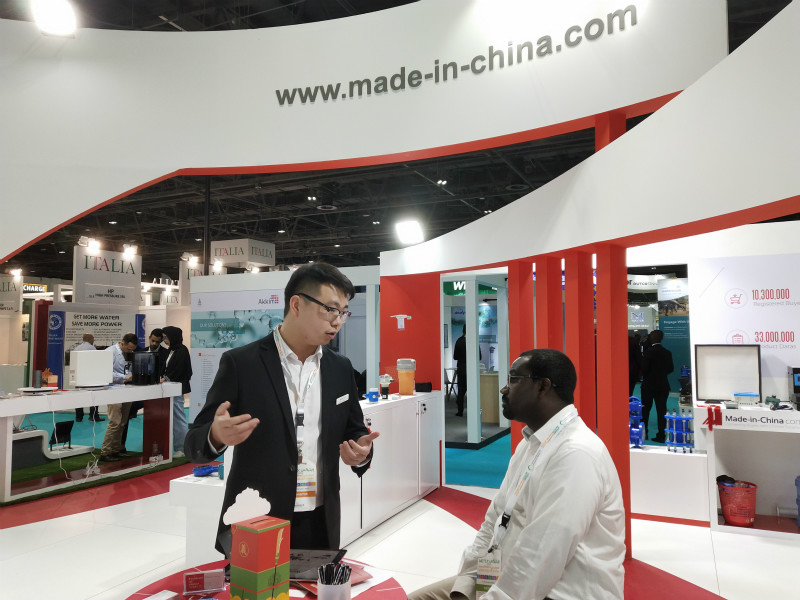 The exhibition focuses on new energy, environmental protection equipment, water treatment technology, etc. The WETEX 2019 started on Oct. 21st and lasted 3 days. It was located in Dubai World Trade Center with 9 pavilions, 1740 exhibitors and more than 80000 visitors from 53 regions.

This year, there were more than 112 Chinese suppliers participating in the exhibition, of which, many were from Foshan, Shandong and Guangzhou. The booths for Chinese suppliers were mainly in Hall 4. The exhibition samples were mainly valves, filter elements and filter cartridge accessories. Some suppliers brought pattern books since water purifiers and industrial waste water processors were too heavy to carry.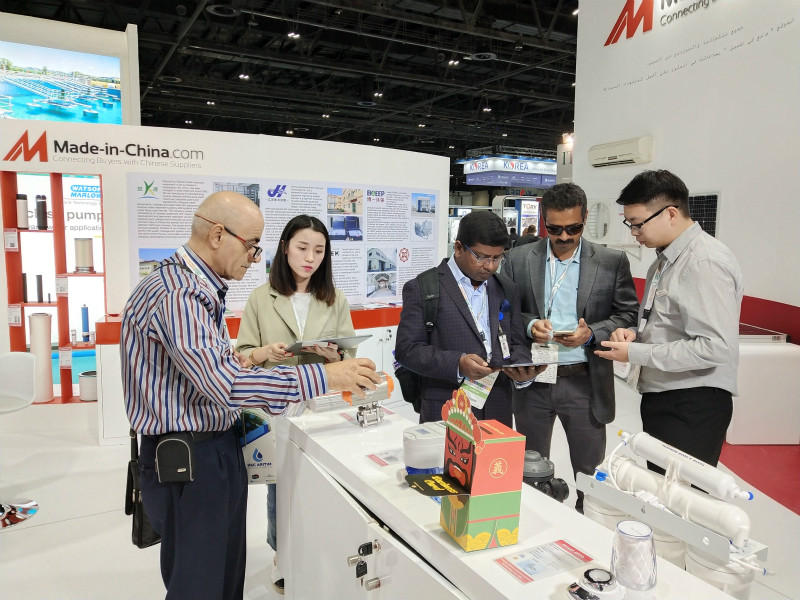 Made-in-China.com was in Hall 7 with a special booth of 72 square meters. The 103 samples brought could be divided into five categories:

water treatment parts, water treatment finished products, new energy products, power parts and pattern book area

.

Solar panels, water purifiers, water makers and anti-pollution devices infiltration purifier were very popular this year.

Thanks to the impact of environment, climate and policies, new energy products and new water treatment technology products attracted a lot of attention.

"The increasing demand of Middle East market attracts more and more Chinese suppliers, which makes the competition much fiercer, but we are still willing to do business here because once an order is made, the volume must be large. Although the price might be relatively low, the profit is considerable." Said Mr. Wang, a supplier from Anhui Shunyu Water Co., Ltd..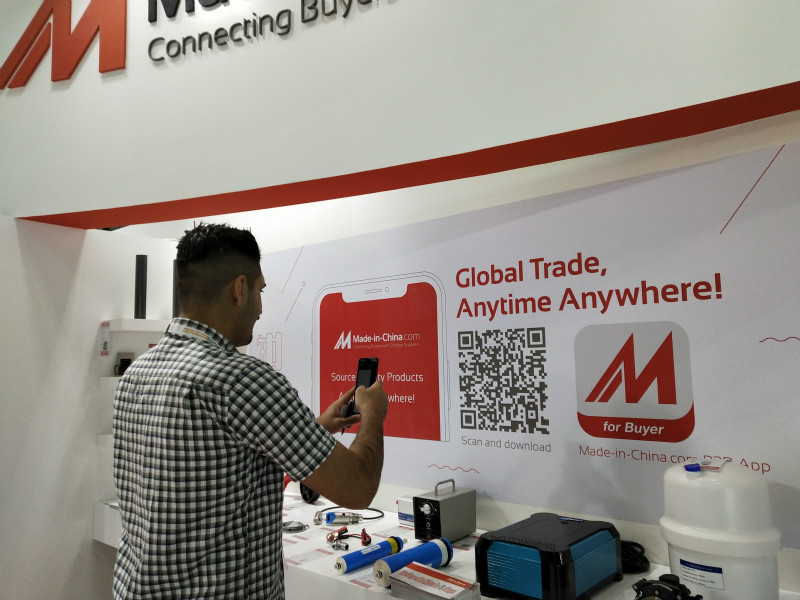 The on-site buyers were mainly from the UAE, Qatar and Saudi Arabia, and there were also some from India, Pakistan, Europe and America. A buyer from Saudi Arabia said that using Made-in-China.com for sourcing high quality products with specific requirements is very convenient and efficient.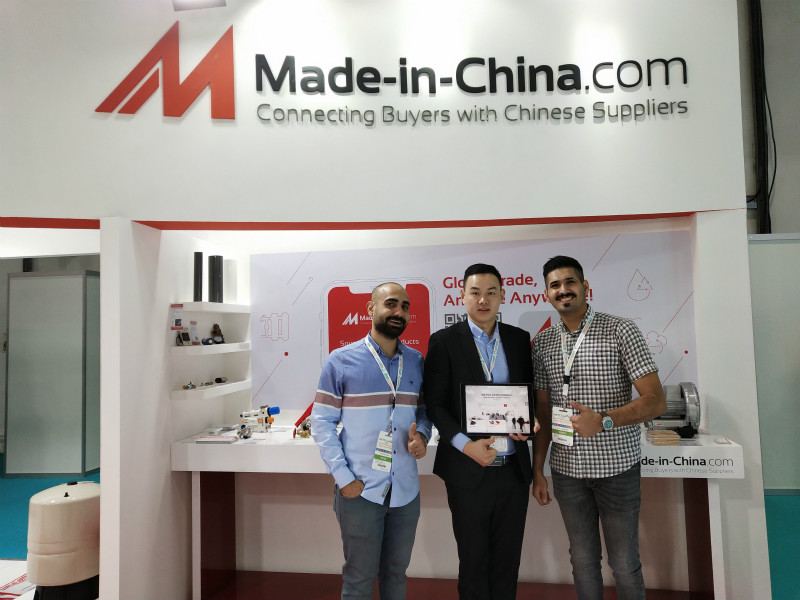 Through this year's Dubai Water Expo, Made-in-China.com provided a bridge connecting buyers with quality Chinese suppliers.

Looking forward to seeing you next year!
Come to Smart Expo, and explore an exciting new way to visit shows:https://expo.made-in-china.com/